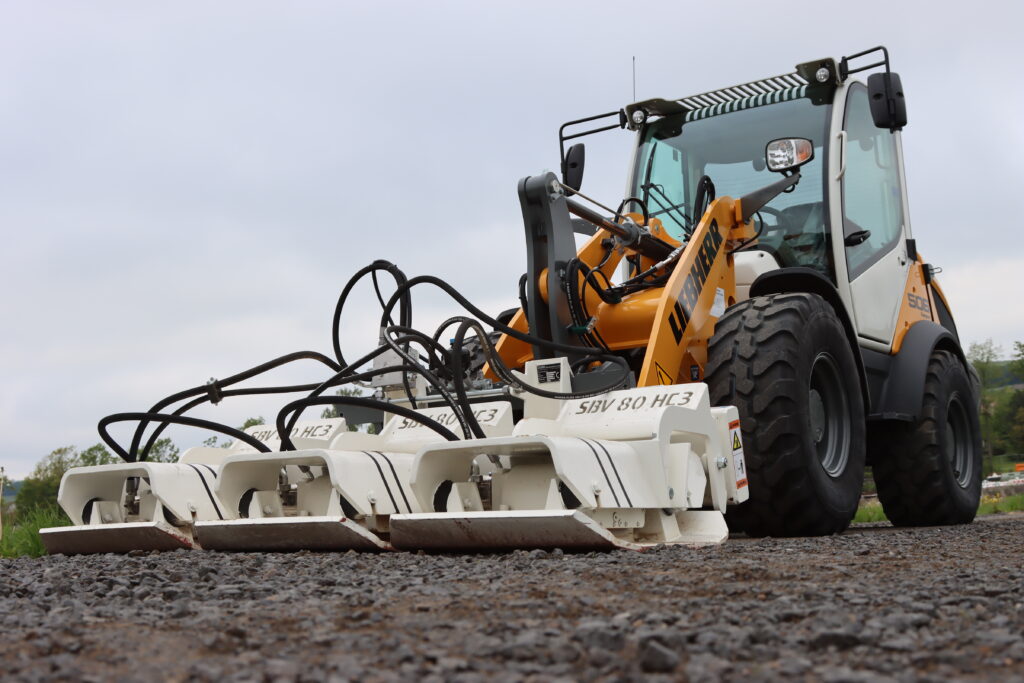 The Stehr SBV 80 HC3 is a highly effective hydraulic vibratory plate compactor. It has been proven in multiple tests to be more effective than a common drum roller compactor. In addition to it's high efficiency in compacting, it is a very fuel efficient device and helps you cut your costs. The Stehr Manhole Cutter can be used on skid steers, wheeled loaders and tractors. This machine comes with a standard universal skid steer mount. In addition it has a special compaction measurement system to control the compression through a color display.
Weight: 2,723 lbs.
Width: 6′-11 1/2″
Impact Force: 17,985 lbs. force per plate
Frequency: 70hz
Required Oil Flow: 17.2 – 18.5 gpm
Pressure:  2,900 – 3,190 psi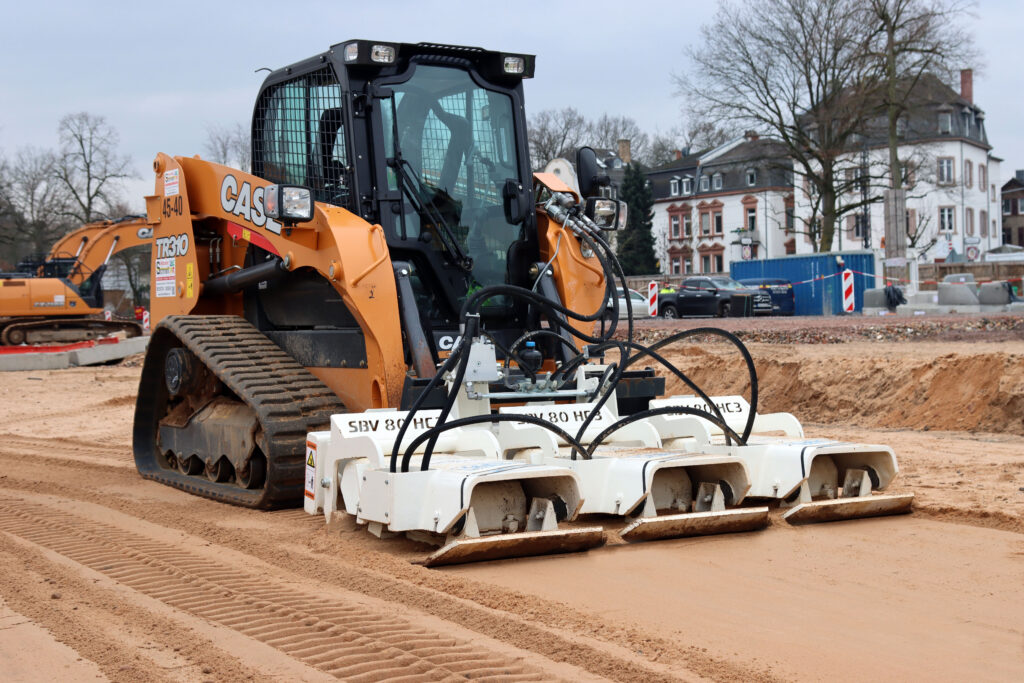 Need Help With Your Infrastructure Rehabilitation Needs?
Contact Protective Liner Systems, Inc.
We Are Your Rehab Experts!