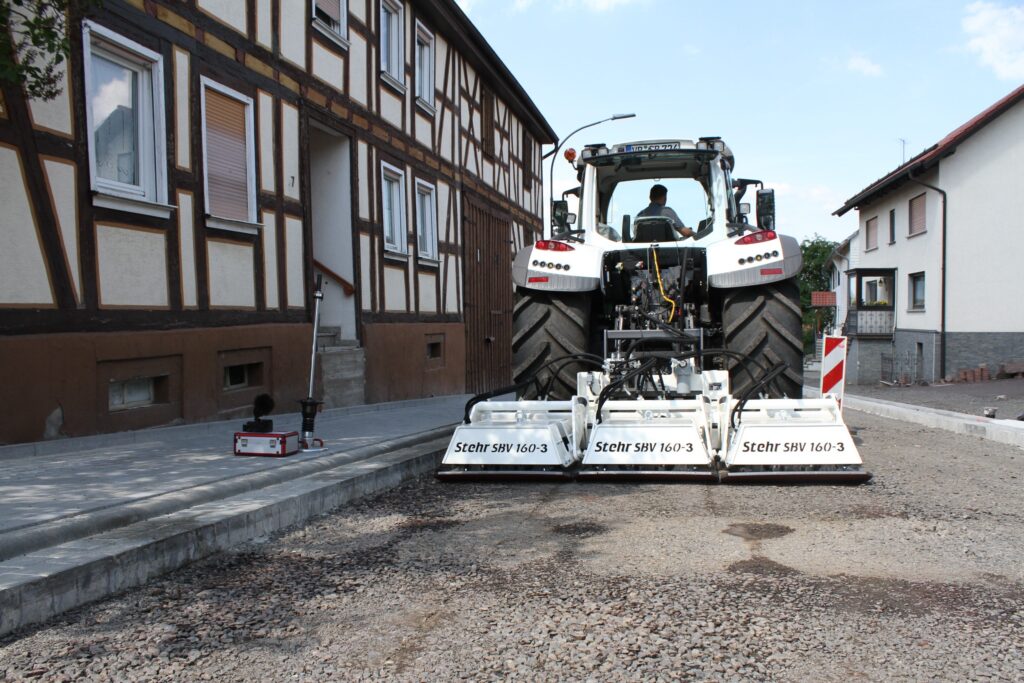 Vibratory Plate Compactors
Stehr Baumaschinen GmbH started operations in 1983. At that time their initial focus was on the development and manufacturing of vibratory plate compactors. Since that time, in addition to the SBV 80 HC3, Stehr has developed (18) other models. This product line include various sizes including a single pipe trench compactor as well as double, triple, and quadruple compactors. These compactors range in width from 8 5/8″ to 14′-1″ and the amount of force produced ranges from 13,488 to 35,970 lbs. force per plate depending on the model choosen.
Stehr has developed these cutters to more powerful and more economical than self propelled cutters. They are designed with cutting wheels with replaceable teeth and are direct driven off a tractor PTO. This results in higher torque and produces exact trench walls. There are five models of the trench cutters:
SGF 600 – 150: Cutting Depth = 23.625″", Width = 5.9″
SGF 800-200: Cutting Depth = 31.5″, Width = 7.87″
SGF 800 – 250: Cutting Depth = 31.5″, Width = 9.87″
SGF 1000 – 250: Cutting Depth = 39″, Width = 9.8″
SGF 1300: Cutting Depth = 53″, Width = 13.8″ max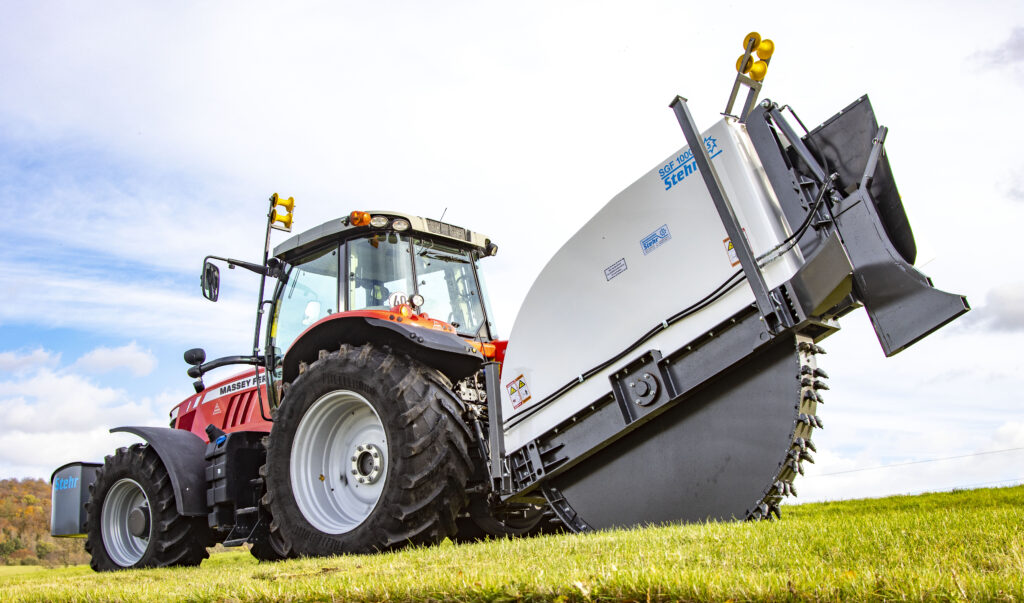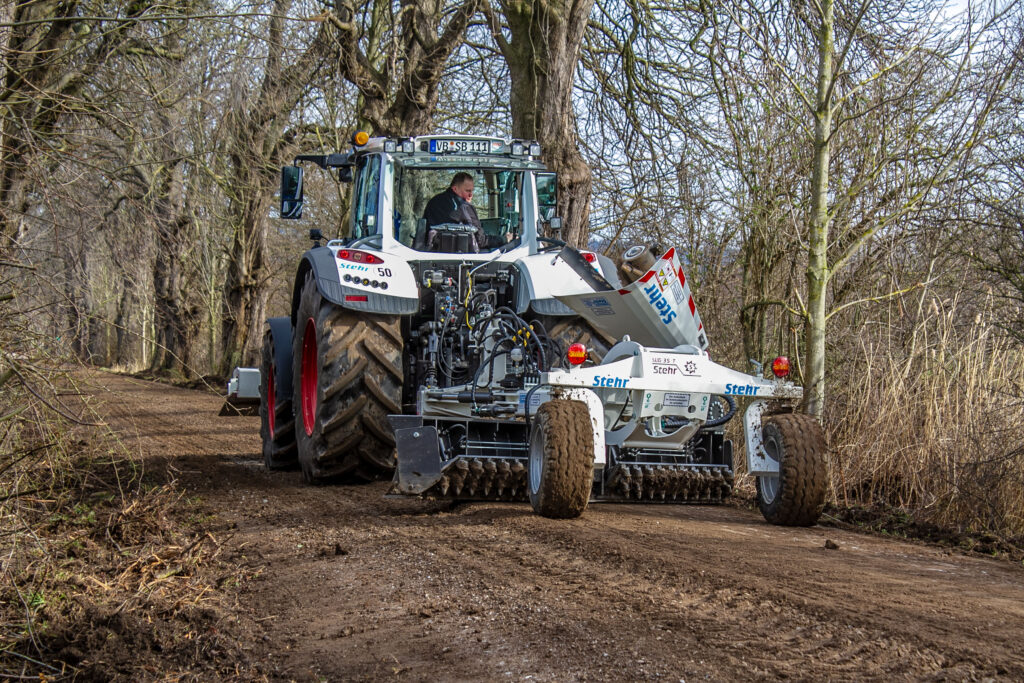 The Stehr Universal Grader SUG 35-T is a towed grader commonly used behind a tractor. This machine is great for maintaining and building gravel roads. The banded Blade allows all road-building profiles to be created in one step. The attached camera for rear view allows for fatigue and stress free work. The variable width ranges from 98″ – 137.75″
Stehr's line of Soil Stabilization equipment includes five models of stabilizers, two dust free soil stabilizers and four spreaders.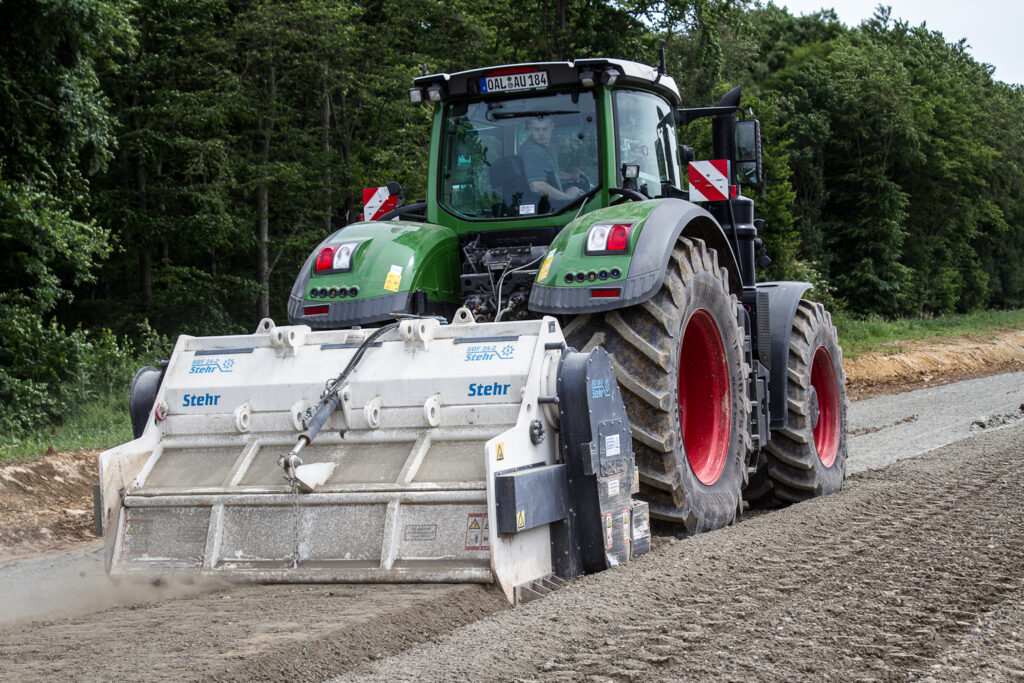 Need Help With Your Infrastructure Rehabilitation Needs?
Contact Protective Liner Systems, Inc.
We Are Your Rehab Experts!